Reed Nissan HOPE Project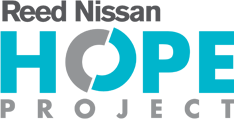 Where there's help, there's hope!
The HOPE Project was started in 2015 to encourage Central Floridians to join the dealership in raising funds to benefit Coalition for the Homeless of Central Florida. This year, in celebration of the Coalition's 30th anniversary, we want to help them provide 30,000 meals to our neighbors in need. We cannot accomplish that without the support of the wonderful people of Orlando. Just $5 provides 30 meals, so any gift – no matter how big or small – truly makes a difference.
Would you believe that, right here in Central Florida, one in 50 families will experience homelessness during the course of the year, or that one in three children struggles with hunger? The statistics can be staggering, and that is why it is so important to reach out and help in any way you can. Your generosity will help fight hunger right here in our community.
"For the past 30 years, the Coalition has been making a difference in the lives of the homeless in Central Florida. Not only do they provide shelter and services to more than 500 men, women, and children each day, but every night, they open their doors to anyone who is in need of a meal. Last year, they served over 271,000 meals, and this year, we want to help them do it all over again," said Aaron Hill, General Manager of Reed Nissan and Reed Nissan Clermont.
Coalition for the Homeless has a 4-Star Charity Navigator rating, which is the highest rating bestowed on a charity. You can be confident that your tax deductible donation will make a direct impact on the lives of Central Florida's homeless men, women and children.
Reed Nissan will also be the presenting sponsor of the 2017 Hearts of Gold Concert on Friday, May 12th at Hard Rock Live at Universal Orlando. There will be wonderful food and drinks, as well as a phenomenal concert featuring special guests. All proceeds from the event will help local homeless families get back on their feet. To learn more about the Hearts of Gold Concert and how to get tickets, you can visit the Coalition website by clicking here.
Here are just a few ways your donation to Reed Nissan's Hope Project will be put to use…
The Coalition for the Homeless of Central Florida provides:
Food and Shelter
Education
Counseling
On-site daycare and VPK
Job Skills Training
After school activities with the ultimate goal being to promote self-sufficiency and generational change for families facinghomelessness in the community.
Hearts of Gold Concert 2017
On Friday, May 12, more than 600 local business leaders and philanthropists gathered at Hard Rock Live to celebrate Coalition for the Homeless of Central Florida's 30th anniversary at the organization's annual Hearts of Gold concert event presented by Reed Nissan. By the end of the night, the event raised more than $246,000 in support of the Coalition's mission to help individuals and families find their way home with a focus on securing income and housing.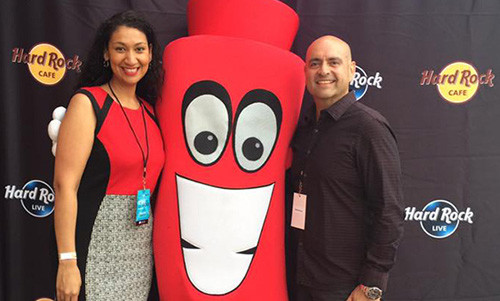 Hearts of Gold Concert 2016
This year, Reed Nissan returned as the presenting sponsor of the Hearts of Gold Concert at the Hard Rock Live at Universal Orlando. On Friday, May 20, 2016, hundreds of Central Florida's elite business and philanthropic leaders gathered at Hard Rock Live to eat, drink, and celebrate the transformative power of music in support of the homeless men, women, and children in our community. Over the past 23 years, Hearts of Gold has earned a reputation for fantastic live entertainment and a fun, casual atmosphere – all for a great cause. Matt Shenk, a local singer-songwriter and longtime friend of the Coalition, kicked off the evening with an acoustic set. The entertainment continued with internationally-acclaimed tenor Fernando Varela, who was joined first by his wife – Susan Williams Varela – for an emotional duet of "Because We Believe", and then by Craig Irvin and Devin Eatmon who accompanied him in a powerful three-tenor performance of "Hallelujah" and "Somewhere." Pianist William Joseph, a crowd favorite at last year's event, returned to Hearts of Gold bringing with him "violinist to the stars" Caroline Campbell. Caroline captivated the audience with her magnetic energy as they played unforgettable renditions of "Skyfall" and "Kashmir." Between songs, Varela revealed a surprise live auction item – the opportunity to play a round of golf with PGA pro Retief Goosen – which led to an intense bidding war which raised $10,000 for the Coalition. As the entire ensemble gathered onstage for the final song, donations poured in, filling up the on-screen thermometer. The crowd rose in a standing ovation, celebrating both the immense talent of the performers and the new fundraising record they'd just set: $303,685.
Hearts of Gold Concert 2015
On Saturday, May 2, 2015, Reed Nissan was the presenting sponsor of the Hearts of Gold Concert at the Hard Rock Live at Universal Orlando. It was a tremendous honor to be part of such an extraordinary event that benefited the Coalition for the Homeless of Central Florida. It began with an exclusive reception including beverages and hors d'oeuvres, a silent auction, and a raffle, followed by a phenomenal concert. Backed by the Orlando Pops Orchestra, the soaring vocals of Fernando Varela (Forte, America's Got Talent) and Branden James (America's Got Talent) leaving guests breathless. They were also joined in this showcase of classic and contemporary hits by pianist superstar William Joseph, powerhouse vocalist Sisaundra Lewis (The Voice), and other special guests.
2017 Hearts of Gold Concert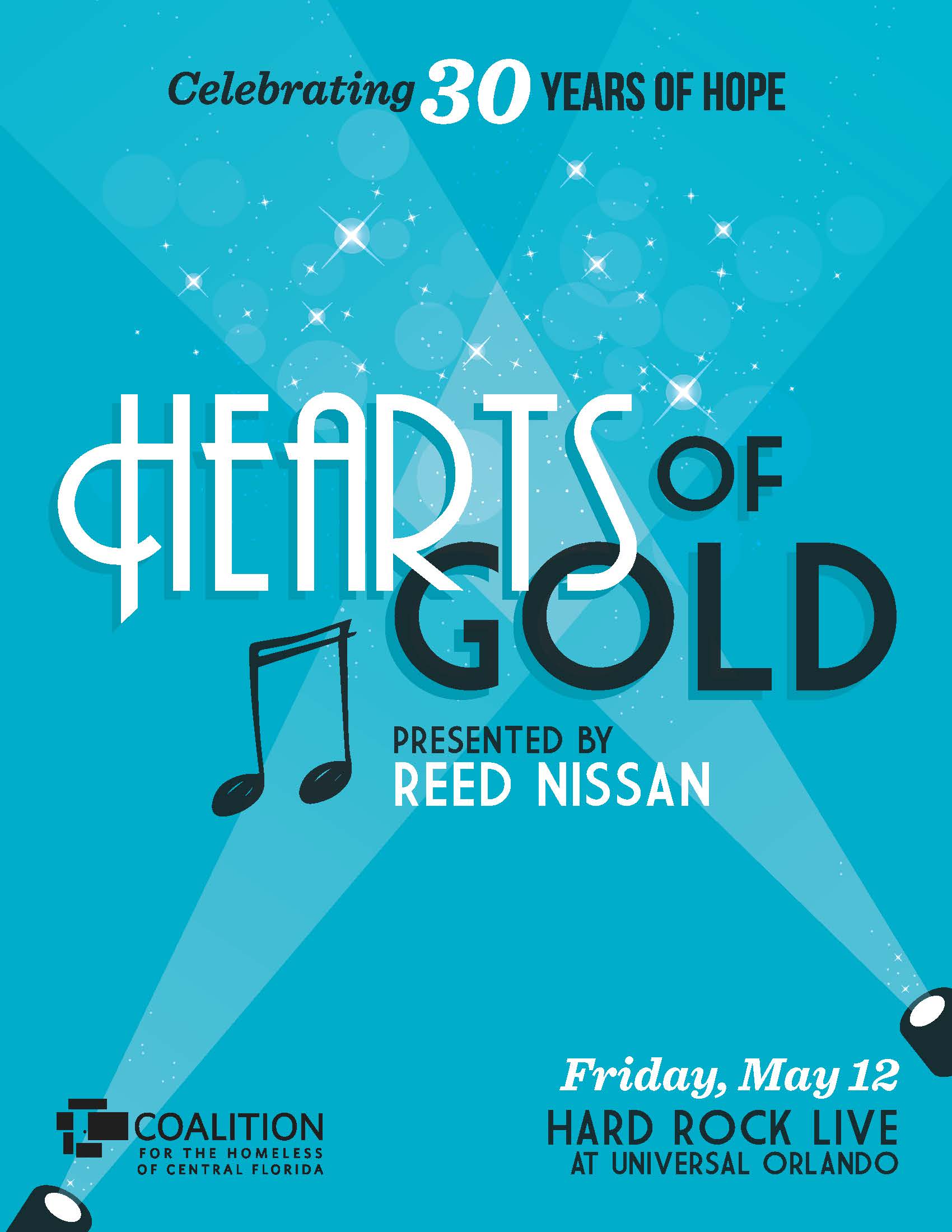 Sales Hours
877.200.4464
| | |
| --- | --- |
| Monday | 9:00 am - 9:00 pm |
| Tuesday | 9:00 am - 9:00 pm |
| Wednesday | 9:00 am - 9:00 pm |
| Thursday | 9:00 am - 9:00 pm |
| Friday | 9:00 am - 9:00 pm |
| Saturday | 9:00 am - 9:00 pm |
| Sunday | 11:00 am - 7:00 pm |
Customer Service Hours
Telephone: 352.708.4840
| | |
| --- | --- |
| Monday | 9:00 am - 6:00 pm |
| Tuesday | 9:00 am - 6:00 pm |
| Wednesday | 9:00 am - 6:00 pm |
| Thursday | 9:00 am - 6:00 pm |
| Friday | 9:00 am - 6:00 pm |
| Saturday | Closed |
| Sunday | Closed |
Service Cashiers Hours
352.708.4840 Ext. 207
| | |
| --- | --- |
| Monday | 7:30 am - 6:00 pm |
| Tuesday | 7:30 am - 6:00 pm |
| Wednesday | 7:30 am - 6:00 pm |
| Thursday | 7:30 am - 6:00 pm |
| Friday | 7:30 am - 6:00 pm |
| Saturday | 7:30 am - 4:00 pm |
| Sunday | 9:00 am - 3:00 pm |
Lot Attendants Hours
Telephone: 352.708.4840
| | |
| --- | --- |
| Monday | 9:00 am - 6:00 pm |
| Tuesday | 9:00 am - 6:00 pm |
| Wednesday | 9:00 am - 6:00 pm |
| Thursday | 9:00 am - 6:00 pm |
| Friday | 9:00 am - 6:00 pm |
| Saturday | 9:00 am - 6:00 pm |
| Sunday | 11:00 am - 7:00 pm |
Service Hours
877.203.2472
| | |
| --- | --- |
| Monday | 7:30 am - 6:00 pm |
| Tuesday | 7:30 am - 6:00 pm |
| Wednesday | 7:30 am - 6:00 pm |
| Thursday | 7:30 am - 6:00 pm |
| Friday | 7:30 am - 6:00 pm |
| Saturday | 8:00 am - 4:00 pm |
| Sunday | 9:00 am - 3:00 pm |
Parts Hours
877.201.7132
| | |
| --- | --- |
| Monday | 7:30 am - 6:00 pm |
| Tuesday | 7:30 am - 6:00 pm |
| Wednesday | 7:30 am - 6:00 pm |
| Thursday | 7:30 am - 6:00 pm |
| Friday | 7:30 am - 6:00 pm |
| Saturday | 8:00 am - 4:00 pm |
| Sunday | 9:00 am - 3:00 pm |
Finance Hours
877.200.4464
| | |
| --- | --- |
| Monday | 9:00 am - 9:00 pm |
| Tuesday | 9:00 am - 9:00 pm |
| Wednesday | 9:00 am - 9:00 pm |
| Thursday | 9:00 am - 9:00 pm |
| Friday | 9:00 am - 9:00 pm |
| Saturday | 9:00 am - 9:00 pm |
| Sunday | 11:00 am - 7:00 pm |
Commercial/Fleet Hours
1.877.262.8936
| | |
| --- | --- |
| Monday | 9:00 am - 9:00 pm |
| Tuesday | 9:00 am - 9:00 pm |
| Wednesday | 9:00 am - 9:00 pm |
| Thursday | 9:00 am - 9:00 pm |
| Friday | 9:00 am - 9:00 pm |
| Saturday | 9:00 am - 9:00 pm |
| Sunday | 12:00 pm - 7:00 pm |